miércoles, 23 de enero de 2013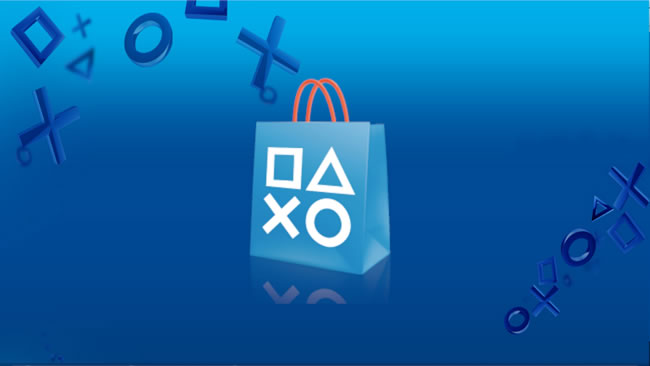 PlayStation Store ha realizado la actualización de la semana con esperadas Demos.
Esta semana como destacadas podemos señalar: The Cave, Corpse Party: Book of Shadows y las demos más esperadas son: Dead Space 3 y Metal Gear Rising: Revengeance.
En PlayStation Plus lo más interesante a destacar es la llegada gratuita de Pinball Arcade para (PS Vita)
Aquí está la lista completa.
PlayStation Plus
• Pinball Arcade (PS Vita) – 100% de descuento
• Deus Ex – 15% de descuento
• Deus Ex: Human Revolution – 15% de descuento
• Deus Ex: Human Revolution – The Missing Link – 15% de descuento
• Just Cause – 15% de descuento
• Just Cause 2 Full Game – 15% de descuento
• Just Cause 2 – Black Market Aerial Pack – 15% de descuento
• Just Cause 2 – Black Market Boom Pack – 15% de descuento
PS3
Beta de Dust 514
Precio: gratis
PEGI: 16
Beta de Dust 514
Ahora por solo 0,99 € obtienes DUST 514 y 2.000 AUR para gastar en tu personaje.
Precio: 0,99 €
PEGI: 16
Demon's Souls
Precio: 19,99 €
PEGI: 16
Mad Dog Mccree (versión de prueba disponible)
Precio: 7,99 €
PEGI: 16
Mix Superstar (versión de prueba disponible)
Precio: 9,99 €
PEGI: 3
Split/Second Velocity Ultimate Edition
Precio: 24,99 €
PEGI: 7
The Cave (versión de prueba disponible)
Precio: 12,99 €
PEGI: 12
Zombie Driver HD (versión de prueba disponible)
Precio: 9,99 €
PEGI: 18
Demos PS3
Dead Space 3
PEGI: 18
Metal Gear Rising: Revengeance
PEGI: 18
PS Vita
Doodle God
Precio: 5,99 €
PEGI: 3
Invizimals: Desafíos ocultos App
Precio: gratis
PEGI: 3
Demos PS Vita
Sonic & All-Star Racing Transformed
PEGI: 7
PlayStation Mobile
Gun Commando
Precio: 2,79 €
PSP
Corpse Party: Book Of Shadows
Price: 14,99 €
PEGI: 16
Invizimals: Desafíos ocultos App
Precio: gratis
PEGI: 3
minis
Pack Farm Frenzy Series (Bountiful Harvest Pack)
Precio: 4,99 €
PEGI: 3
Pack Run For Your Life
Precio: 3,99 €
PEGI: 12
DLCs PS3
Angry Birds Trilogy
• Pack Anger Management
Precio: 4,99 €
Borderlands 2
• Pack Assassin Domination
• Pack Assassin Madness
• Pack Assassin Supremacy
• Pack Commando Domination
• Pack Commando Madness
• Pack Commando Supremacy
• Pack Gunzerker Domination
• Pack Gunzerker Madness
• Pack Gunzerker Supremacy
• Pack Mechromancer Domination
• Pack Mechromancer Madness
• Pack Mechromancer Supremacy
• Pack Siren Domination
• Pack Siren Madness
• Pack Siren Supremacy
Precio: 0,89 €
Dead Or Alive 5
• Swimsuit Collection B – Pack 1 (4,99 €)
• Swimsuit Collection B – Pack 2 (4,99 €)
• Swimsuit Collection B – Pack 3 (4,99 €)
• Doa5 Swimsuit Collection B Bundle (12,99 €)
• Zack Island Stage (gratis)
Precio: 4,99 €
Joe Danger 2: The Movie
• Pack The Undead Scene
Prices: 3,99 €
Just Dance 4
• Just Dance 4 – Boom (canción)
• Just Dance 4 – Oath (canción)
• Just Dance 4 – We R Who We R (canción)
Precio: 2,99 €
LittleBigPlanet
• Mini Pack Garfield And Odie
Precio: 2,99 €
Rock Band 3
• Bang Your Head (Metal Health) (1,49 €)
• Chiasm (0,75 €)
• Cult Of Personality (1,49 €)
• How Do You Do It? (0,75 €)
• Rage And Pain (1,49 €)
• Reaping Tide (1,49 €)
• Spoonman (1,49 €)
• Stronger (What Doesn'T Kill You) (1,49 €)
• You, Me, & The Boatman (0,75 €)
Rocksmith
• The Strokes – Juicebox (2,99 €)
• The Strokes – Last Nite (2,99 €)
• The Strokes – Reptilia (2,99 €)
• Rocksmith – The Strokes (Artist Pack) (5,99 €)
DLCs PS Vita
LittleBigPlanet
• Mini Pack Garfield And Odie
Precio: 2,99 €